http://www.liloumace.com/LILOU_MACE/Welcome.html
une Britto-americaine (et sans doute Nazairienne) qui a son petit succés
(elle est passée à l'étang du Bois Joalland (st nazaire) http://www.saintnazaire.net/6193-relaxez-vous.html )
LILOU MACé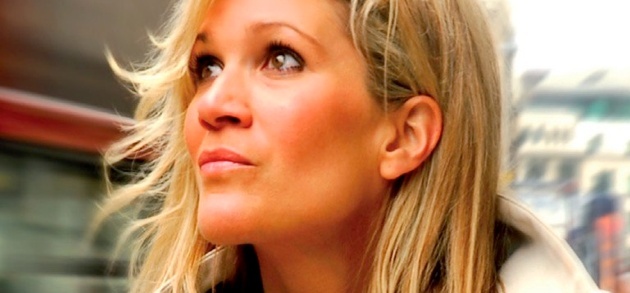 31-year-old, born in 1977 in Santa Barbara, California, of French parents (restaurateurs). Largely grew up in Nantes, France, although lived in Scottsdale, Arizona, from the age of six to eight. Her habit of keeping a diary helped her cope with the trauma of leaving her childhood friends when she moved back to France, and with the divorce of her parents when she was 12. This journaling habit ultimately led to her YouTube blogging and to I LOST MY JOB AND I LIKED IT.
In the late 1990s Lilou did a degree in European Business Studies, studying both in France and at Oxford Brookes University, England.
She moved to the USA in 2000. Living in Florida, she founded "Co-Creating Our Reality" with Sandy Grason and Laura Duksta, an Internet-based community designed to help people support each other as they implement the Law of Attraction in "100-Day Reality Challenge" periods. The community has thousands of members in 125 countries.
Moving to Chicago, Lilou used the Law of Attraction to meet Oprah Winfrey. Inspired by her she started her own TV show, originally called My Juicy Life and then Live a Juicy Life, on which she interviewed the authors of motivational and self-help books, a practice she continued on YouTube.
Lilou's video interviews and blogs, charting her progress as she lives according to the Law of Attraction, have acquired a massive YouTube following, with nearly two million views to date.
All the above activities were done in parallel with a career as a self-employed Internet marketer. In mid-2008 Lilou decided to move back to Europe and acquired a job in London as an Internet Marketing Director for a luxury hospitality company. Being made redundant, on 16 February 2009, was possibly the best thing that ever happened to her!
Admin




Messages

: 3521


Date d'inscription

: 21/02/2008


Localisation

: Sant Nazer





Sujets similaires
---
Permission de ce forum:
Vous
ne pouvez pas
répondre aux sujets dans ce forum